We developed Simply Raw® to feed our dogs - now we help serve pet families like yours!
We developed Simply Raw Meals by Nature's Diet® with the goal to merge the practical needs of today's busy pet family with the dietary health needs and quality of life of our pets.
The idea for Nature's Diet Simply Raw came to us when feeding traditional raw to our own pets. We liked all the health benefits of raw refrigerated and frozen fresh pet food. However, the inconvenience of shopping, storage and spoilage/safety concerns were drawbacks that we knew other families were experiencing as well.  We developed Nature's Diet® pet food and treats allow health conscious pet families to feed highly palatable and nutritious raw food to their furry family members in a form that is shelf-stable, long lasting, lightweight, easy to feed and extremely portable.
We built a better meal plan - raw food, straightforward pricing & honest whole food ingredients. 
Simply Raw Meals monthly plans offer our customers further convenience to feed our complete & balanced raw meals with automatic shipping and a simple customer portal that allows them to custiomize, skip a month or cancel their plan.

We apply our cutting edge, high pressure,  food preservation technology to only the finest raw ingredients, USDA meat and whole foods that are fit for human consumption. You can feed your pet Simply Raw by Nature's Diet®, with confidence that ingredients are 100% safe, raw, natural and free of all additives, fillers and preservatives.  Look at our labels and you'll see nothing but good wholesome, healthy food. ​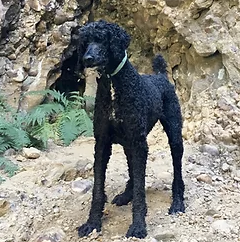 We feed Olive & Mayzie Nature's Diet® Simply Raw and they love it.
We believe good, healthy, pure food will keep them active and well throughout all the stages of their lives.
We are proud to offer our products to your pet family. 
Nurture With Nature!