Healthier, Safer, Easier,

Raw.
A convenient, affordable raw meal plan
that's simply better than the rest.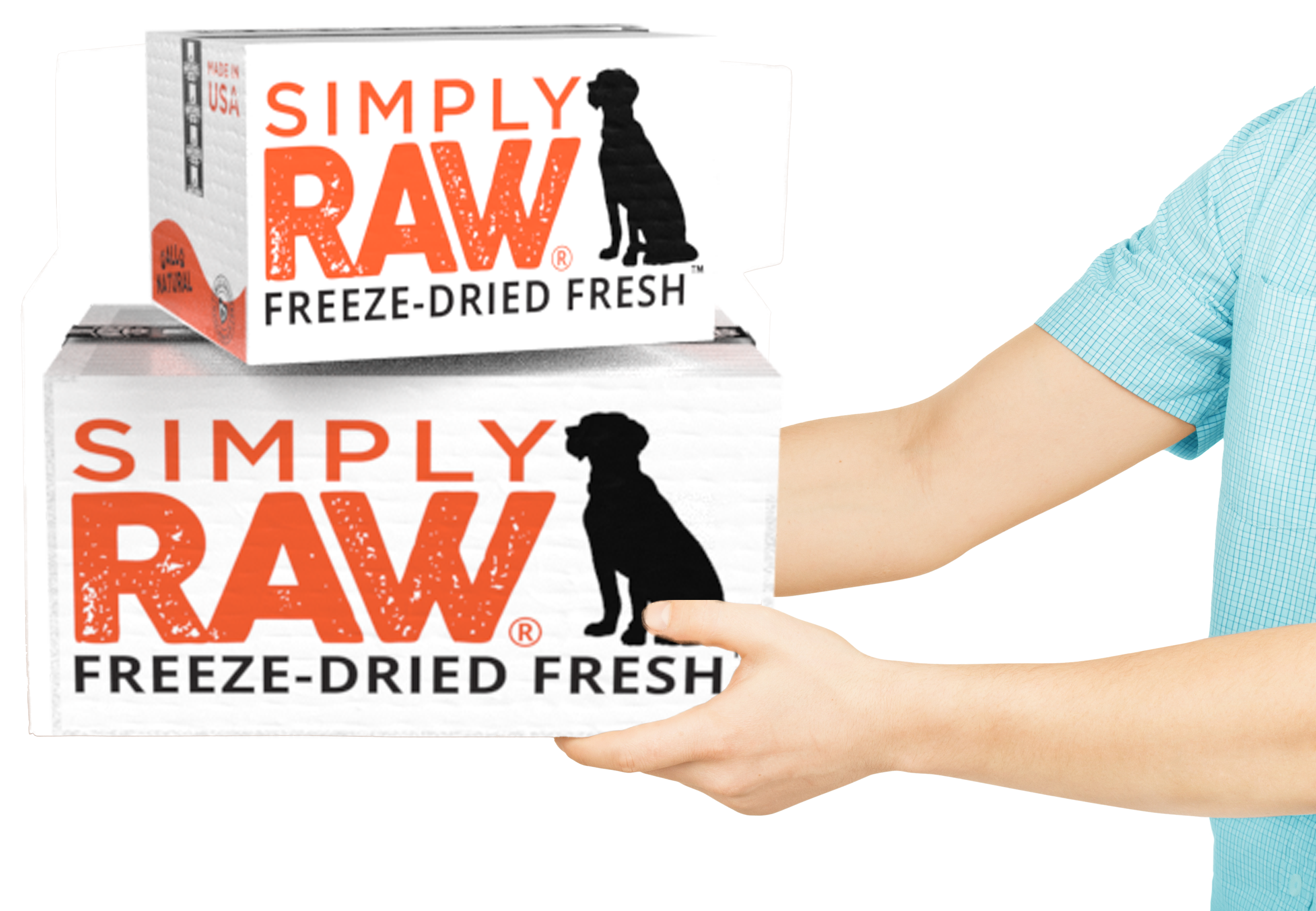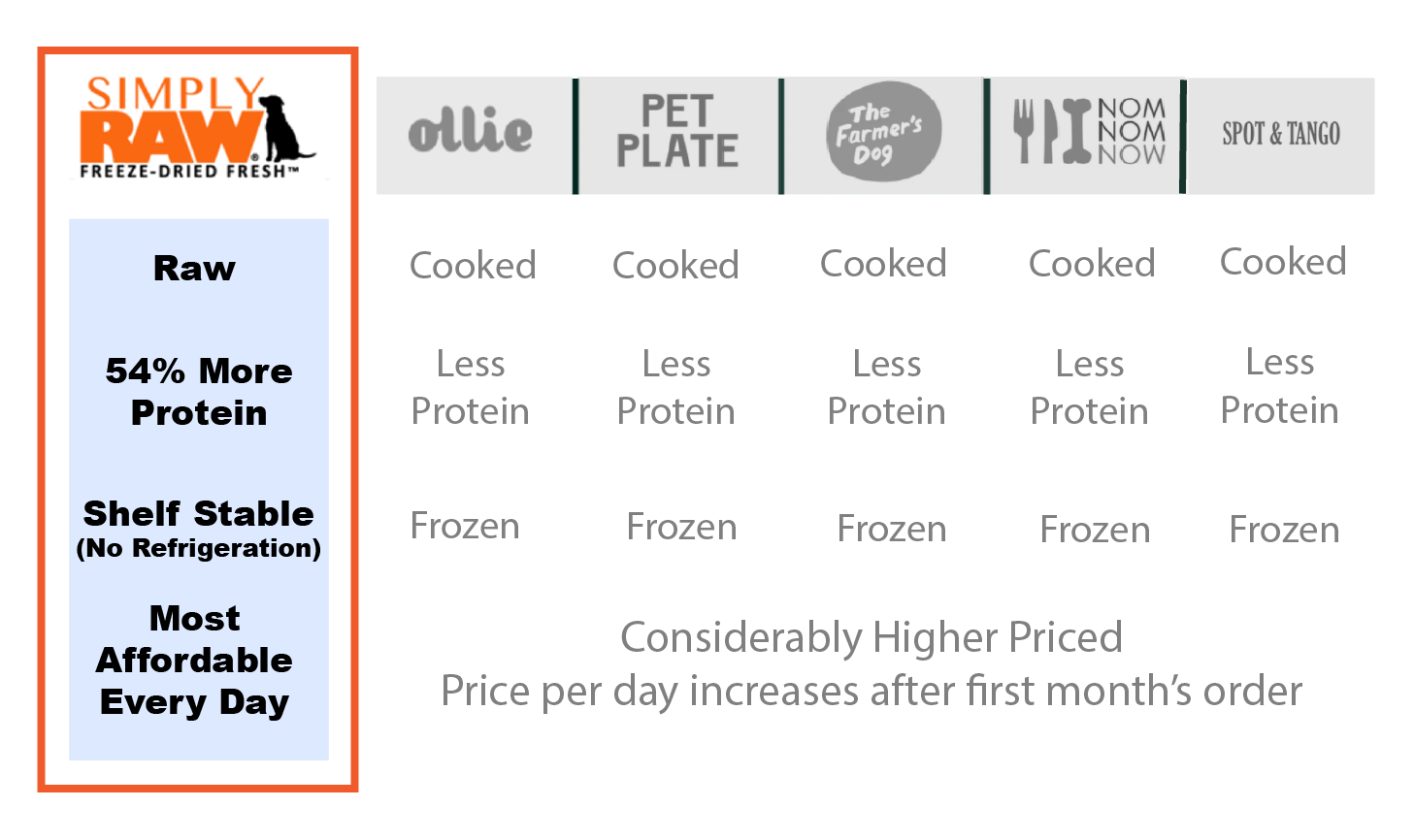 No Misleading
Sign-On Pricing
We don't raise your price after your first order like other plans.  We offer the same low prices to first time and long term customers.
Our straightforward, honest, fair pricing i

s always consistent. Our raw food is more nutritious & more affordable than our frozen-cooked competitors.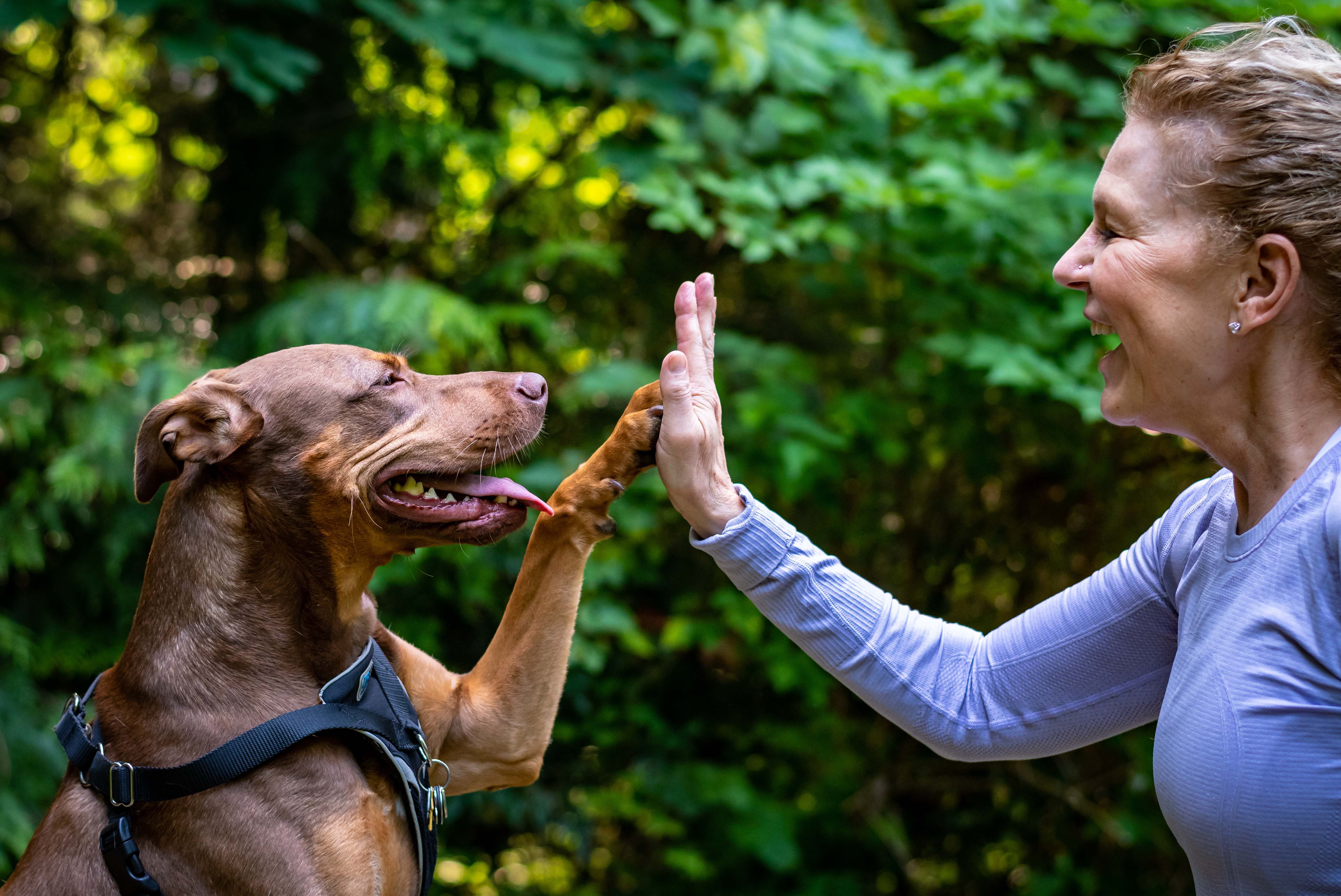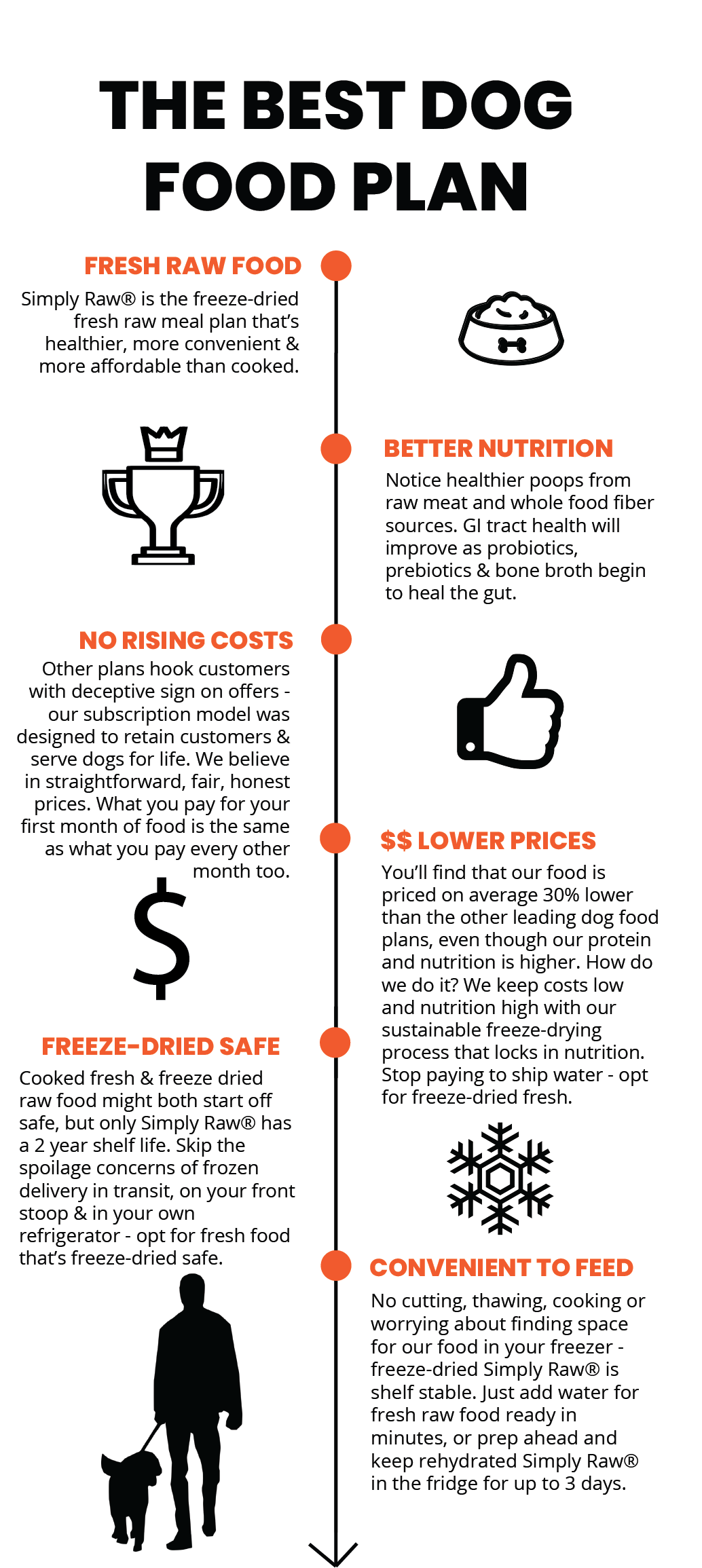 Your dog will love the taste of fresh raw food and you will notice the difference a raw diet can make from day one.  Learn how switching to Simply Raw® can help with your dog's specific health needs 
Simply Raw® is made from raw, whole food ingredients that dogs were built to eat. Other brands cook away nutrition - Simply Raw® locks in the benefits of raw meat with freeze-drying technology that keeps our food fresh and safe to feed.
Dogs were built to eat a protein focused diet. No matter your protein preference, every flavor of Simply Raw is 40% protein. We only use protein from animal sources - meat, organ, bone marrow & whole egg. We don't use any processed plant protein sources like pea protein or soy in our dog food.
Raw Meat, Organ, Bone Broth, Whole Egg
Dogs need nutrition from complete animal protein sources including raw muscle, organ, bone marrow & whole egg. Our food is formulated to proivide dogs with the amino acids & protein variety they were built to thrive on.
Nutrients From Whole Food
Simply Raw is made with a wide variety of fruits & vegetables that provide dogs with the daily vitamins and minerals they need. Rather than rely solely on vitamin pack additives to provide nutrition, we put whole food nutrient sources first when formulating Simply Raw. Simply Raw® dosen't contain simple carbs from wheat, white potatos, rice or other cheap grains. We skipped the fillers because we believe dogs deserve heart healthy, whole food carbohydrates to provide them with long lasting energy.
Our freeze-drying process allows us to make healthier raw food for a lower price. We pass the savings on to our customers. It's that simple.     
You'll find that our food is priced lower thah other leading dog food plans, even though our food is raw and our nutrition & protein content is higher. How do we do it? We keep costs low and nutrition high with our freeze-drying process that removes water & locks in nutrition. Stop paying to ship water and support overhead costs of companies selling cooked frozen food - opt for freeze-dried fresh Simply Raw®.
No Rising Costs Or Sign-On "Deals"
We don't hook customers with one time sign-on deals or deceptive pricing plans like our competitors. Our subscription model was designed to provide our custiomers with convenient, monthly shipments so that they never run out of food. Simply Raw® is a meal plan built to serve dogs for life. We keep our prices low everyday for first time and long term customers.
Simply Raw® is shelf stable and doesn't need to be frozen or refrigerated.  Our cutting edge freeze-drying technology removes the water from raw food without cooking it to keep raw nutrition locked in and pathogens out. At meal time, just add water for fresh, safe raw food in minutes.